The library has extended its services by maintaining branch libraries at the request of departments of the university.
Medical Faculty Library
The Medical Library was established in 1994 with the establishment of Faculty of Medical Sciences. It is located at the premises of Faculty of Medical Sciences with an appealing interior design. The library's main objective is to meet the information demands of undergraduates, postgraduates, academic staff, and non-academic staff at the Faculty of Medical sciences, Faculty of Allied Health Sciences, and Faculty of Dental Sciences by providing the information resources required for the teaching and research programs of the faculty. Books are classified according to Dewey Decimal Classification system (DDC). Medical library is consisting of Permanent Reference collection, Scheduled Reference collection, Lending collection and it is equipped with Wi-Fi facilities.
Engineering Faculty Library
Engineering Faculty Library is located in the ground floor of the Faculty building at Ratmalana. Information sources related to Engineering are placed in this library as three collections; Permanent Reference, Scheduled Reference and Lending and it is opened from 8.00 am to 4.00 pm on weekdays.
Undergraduates are allowed to borrow 4 books at a time; 01 Scheduled Reference book and 03 Lending books. Permanent reference collection, related newsletters and journals are accessible within the Library. Four computers with Internet connection have been fixed in the reading area for students and academic staff use.
The account holders are responsible for any book issued (checked out) to their accounts. External researchers are allowed to refer the library materials with special permission of the Librarian.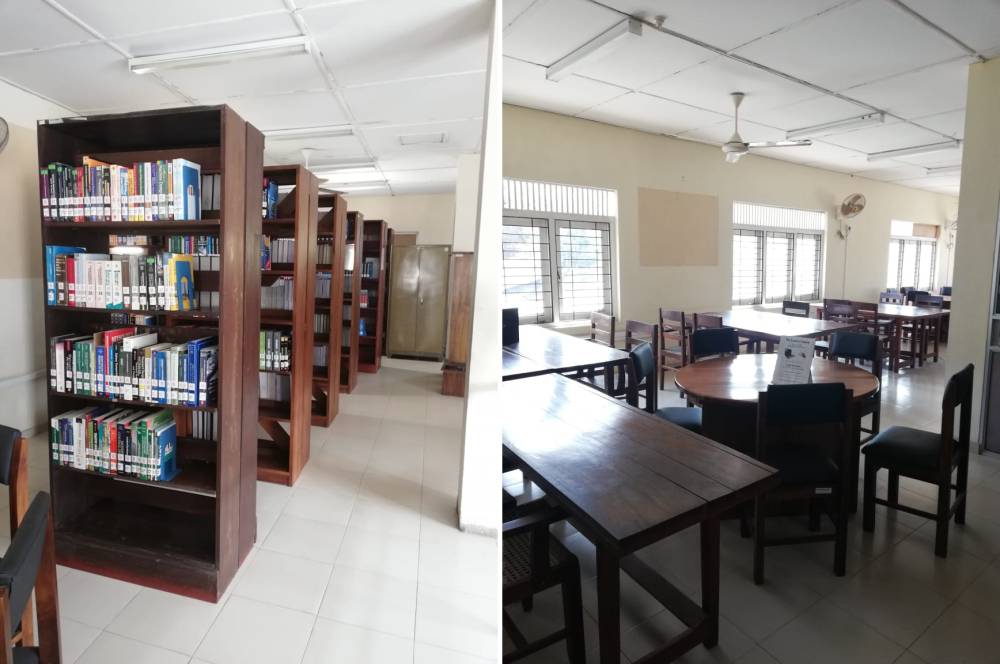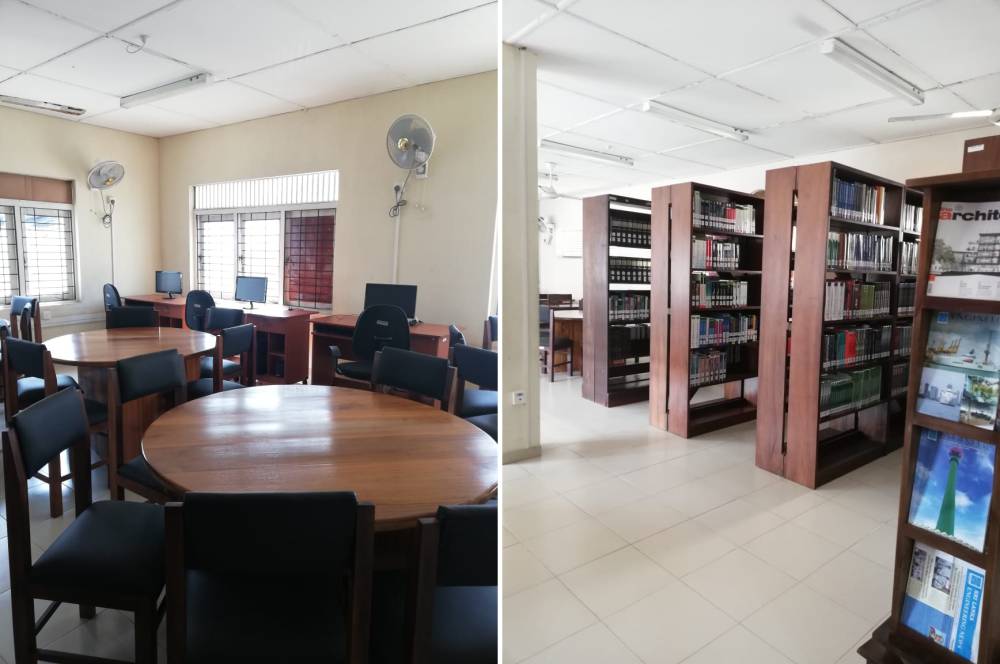 Technology Faculty Library
The Technology Faculty Library is the hub of knowledge dissemination for the Faculty of Technology. It is located in the new faculty premises in Pitipana, Homagama. This branch library consists of Permanent Reference collection, Scheduled Reference collection, Lending collection and a reading hall equipped with Wi-Fi. The library can cater up to 50 users at a time, and resources related to Technology related subjects can be accessible. Laptop lending service and newspaper reading facility are also available for the user community. With the peaceful environment surrounding the new faculty premises in Pitipana, the Technology Faculty Library makes a perfect spot for the undergraduates to focus on their studies.