All items are properly accessioned and recorded in catalogs, for easy access.
Classification Scheme
Books are arranged on the shelves by subjects according to the International standard classification scheme called, "Dewey Decimal Classification". Outline of Classification schedule is displayed in all major areas of the Library. The user can use any access point such as the Title, Names of Author/Authors, Compilers, Editors and subject classification number etc. to retrieve the items.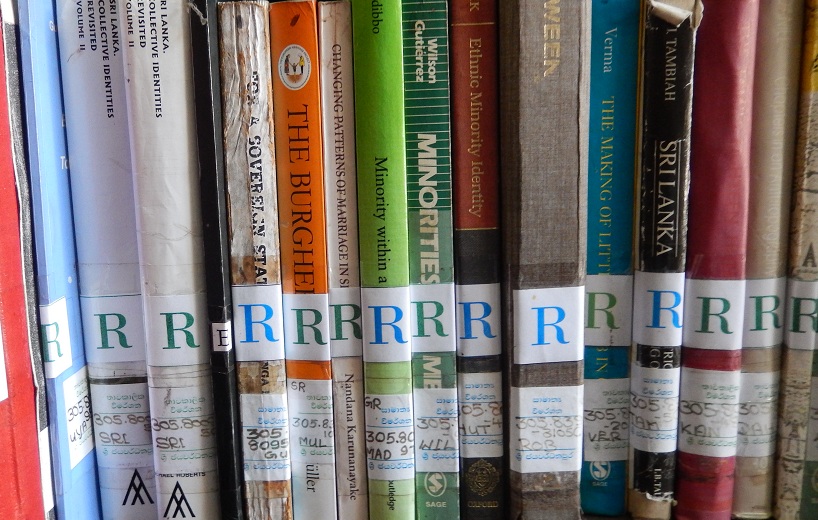 Online Public Access Catalogue (OPAC)
Online Public Access Catalogue (OPAC) is available to access all the items of the library. There are computers allocated to access the OPAC and they are placed in the Lobby area of the Library.
Newspaper Articles Index
An online Newspaper Articles Index is available for students to search the collection of the newspaper articles clipped over various disciplines which will be helpful in research activities. They are placed in the periodicals division and the online index could be accessed via the link: https://lib.sjp.ac.lk/periodical/.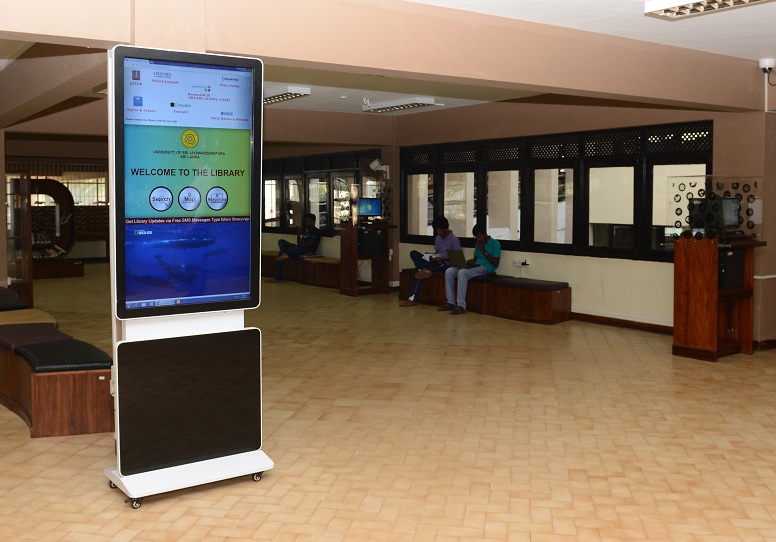 Collections
All the library resources are arranged according to following collections.
Color Plates Collection
Depository Collection
Differently Abled Collection
English Learning Collection
Journal and Magazine Collection
Lending Collection
Multimedia Collection
Newspaper Articles Collection
Palm Leaf Manuscript Collection
Pamphlets Collection
Permanent Reference Collection
Ready Reference Collection
Report Collection
Scheduled Reference Collection
Sri Lanka Collection
Theses Collection
Vidudaya Collection
WHO Collection
World Bank Report