Facing Difficulty in Searching OPAC?
Type your search topic in the search box and click "Go"

You can filter the search by selecting the following categories.
Ex:- You can search only the specific authors books by selecting the author in the drop down list and typing the name.
(Type the Surname first, Initials) Ex:- Silva, P.B.

You will receive a list of your results containing your search terms.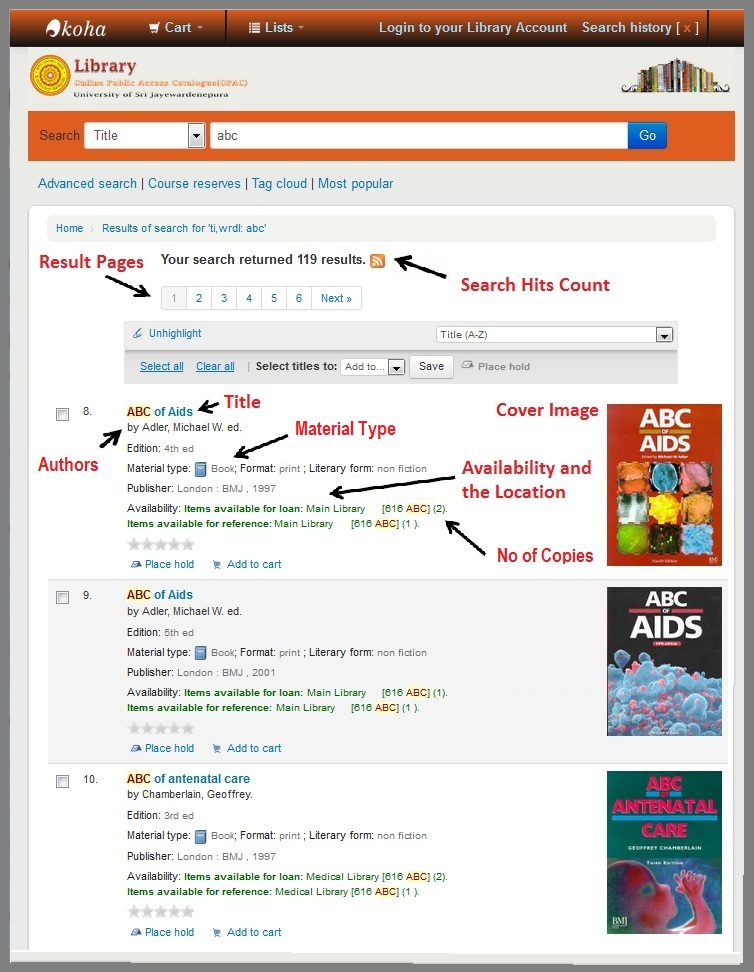 Click on the title and find more information.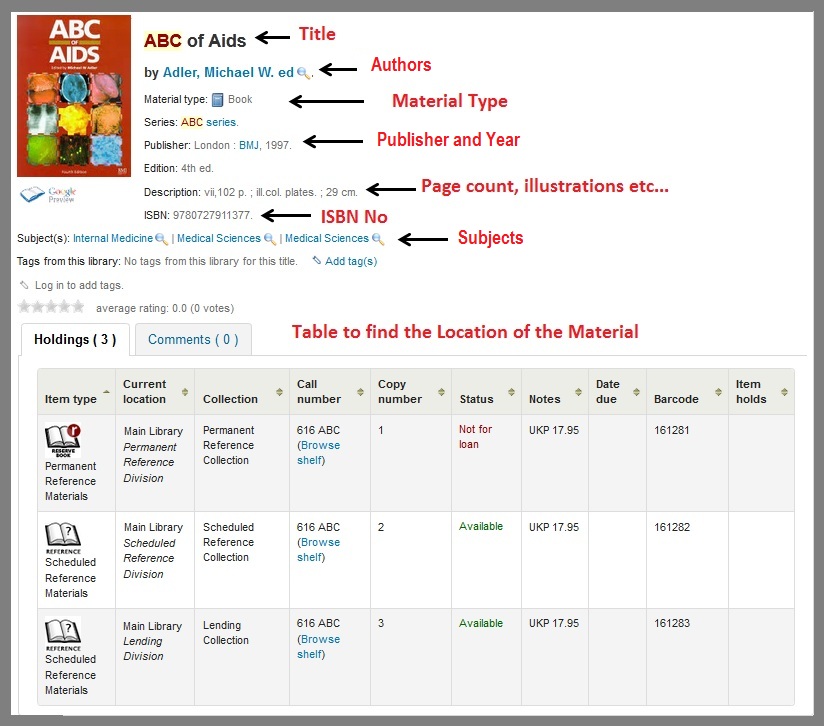 Current Location is the place where the book is located.
It can be Main Library, Medical Library or Bio Library.
Identify the correct keywords for your search.
Ex:- If the Search topic is "Preserving Fruits and Vegetables" you can search by
1. Preserving Fruits and Vegetables,
2. Preserving Fruits,
3. Preserving Vegetables,
4. Food Preserving,
5. Preserving
Concern for the spellings.
Ex:- Color, Colour / සත්සතිය, සත්  සතිය
If the search term is sinhala, try both sinhala and sinhala transliteration.
Ex:- මඩොල් දූව, Madol Doowa